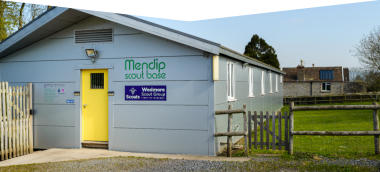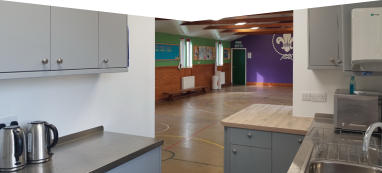 Mendip Scout Base
Mendip Scout Base is the home of Wedmore
Scout Group


: enquiries@mendip-scout-base.org
Where to find us:
Combe Lane
Wedmore
Somerset BS28 4DY
In Wedmore, take the Wells Road (B3139 )
past the New Inn and up to the brow of the
hill. Turn left into Combe Lane (unmade
lane) - Mendip Scout Base is the second
turning on the right.
Use Postcode "
BS28 4DY
" to find the Base
by SatNav.
Download route directions
Locate on Google Maps
Hire fees
The hire fee includes electricity for lighting,
cooking, hot water, the use of the drying
room, and central heating when required.
These rates also apply if sleeping outdoors in
tents.
Bookings will only be accepted as "without
the shower" or "with the shower" for the
duration of the booking period – mixing the
rate on different days is not permitted.
A £15.00 per night non-returnable deposit is
required, but the cost of the hire will be
adjusted to reflect this.
Overnight accommodation
The rate is £4.00 per person for 18 or
fewer people or £4.50 each with the use of
the shower.
Group overnight charge
For groups of 18 or more people, the cost
for an overnight stay of one or two
consecutive nights is £70.00 per night; or
£80.00 per night with the shower.
For up to six nights of continuous hire,
the cost per night is £60.00, or £70.00
with the use of the shower.
For one week (seven nights) or more of
continuous hire, the cost for the week is
£350.00, or £400.00 with the use of the
shower.
Availability -
check booking schedule by
clicking here
Mendip Scout Base is available for letting
during the day, and on some evenings
during school term times, and may be
available at other times depending on the
booking schedule.
The Base is usually available at school
holiday periods, and for a weekend and
midweek use; as well as at the weekend,
from 7.30 pm on a Friday. Other timings
for weekend lets are available by
arrangement, but only if it is convenient
for Wedmore Scout Group to do so.
Making a booking
The Base's
"Standard Conditions of Hire"
applies to all bookings, and the booking
must be confirmed using the
"
Booking Form
& Hire Agreement."
If the date you require is free, please
download and complete a Booking Form (see
above) and forward it by email to -
enquiries@mendip-scout-base.org
You will receive an acknowledgement and,
before the event, an invoice for your period
of hire. The invoice contains details for
making your payment. If this is not received,
the reservation will lapse.
Users responsibilities
Users must respect the property's condition
and grounds and leave them in the same
state of cleanliness and tidiness as they
found them in - or better! Users should also
have due regard for nearby properties, the
surrounding fields and the countryside.
Breakages, damage or additional cleaning
that is needed will be invoiced separately.
Rubbish & waste arising from the use of
the facilities must be taken away by the
hirer.


These include walking, trail biking, rock climbing and
caving. There are also forests, areas of industrial
heritage, and places of historical interest suitable for
visiting Cubs, Scouts, Explorer and Network Scouts.
Mendip Scout Base is just a few miles from the
Mendip Hills and is close to the Avalon Marshes, so it
provides easy and quick access to an unrivalled range
of outdoor activities. And there can't be a better
county for outdoor scouting activities than Somerset.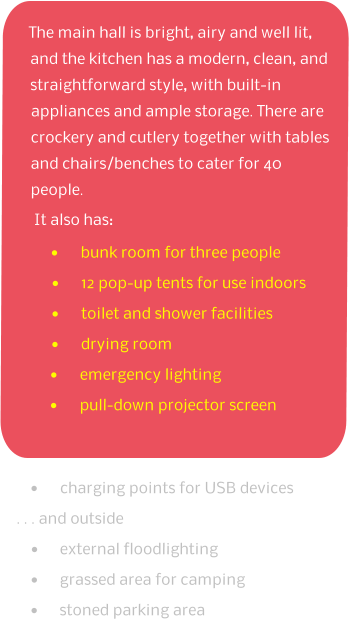 The local area is excellent for
outdoor scouting activities, so there
are plenty of adventures not far
from Mendip Scout Base - here are
some to explore: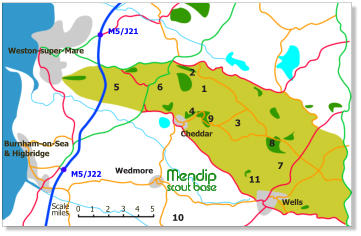 1
.
Black Down
- with World War II decoy
2
.
Burrington Combe
- cave systems
3
.
Charterhouse
- historic lead mining area
4
.
Cheddar Gorge
- caves and high cliffs
5
.
Crook Peak
- craggy outcrops with views
6
.
Dolebury Warren
- with Iron Age hill fort
7
.
Ebbor Gorge
- steep wooded gorge
8
.
Rowberrow Forest
- modern plantation
9
.
Velvet Bottom Reserve
- old lead mining
1
0
.
Westhay Moor Reserve
- lots of wildlife
1
1
.
Wookey Hole
- famous cave system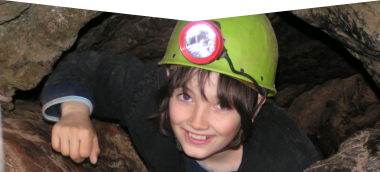 Find the adventure
Black Rock, Nature Reserve, Cheddar Gorge